Pedestrian Safety
---
Walking Routes
Quickly find point-to-point walking routes by using the Campus Map feature on the UGA app.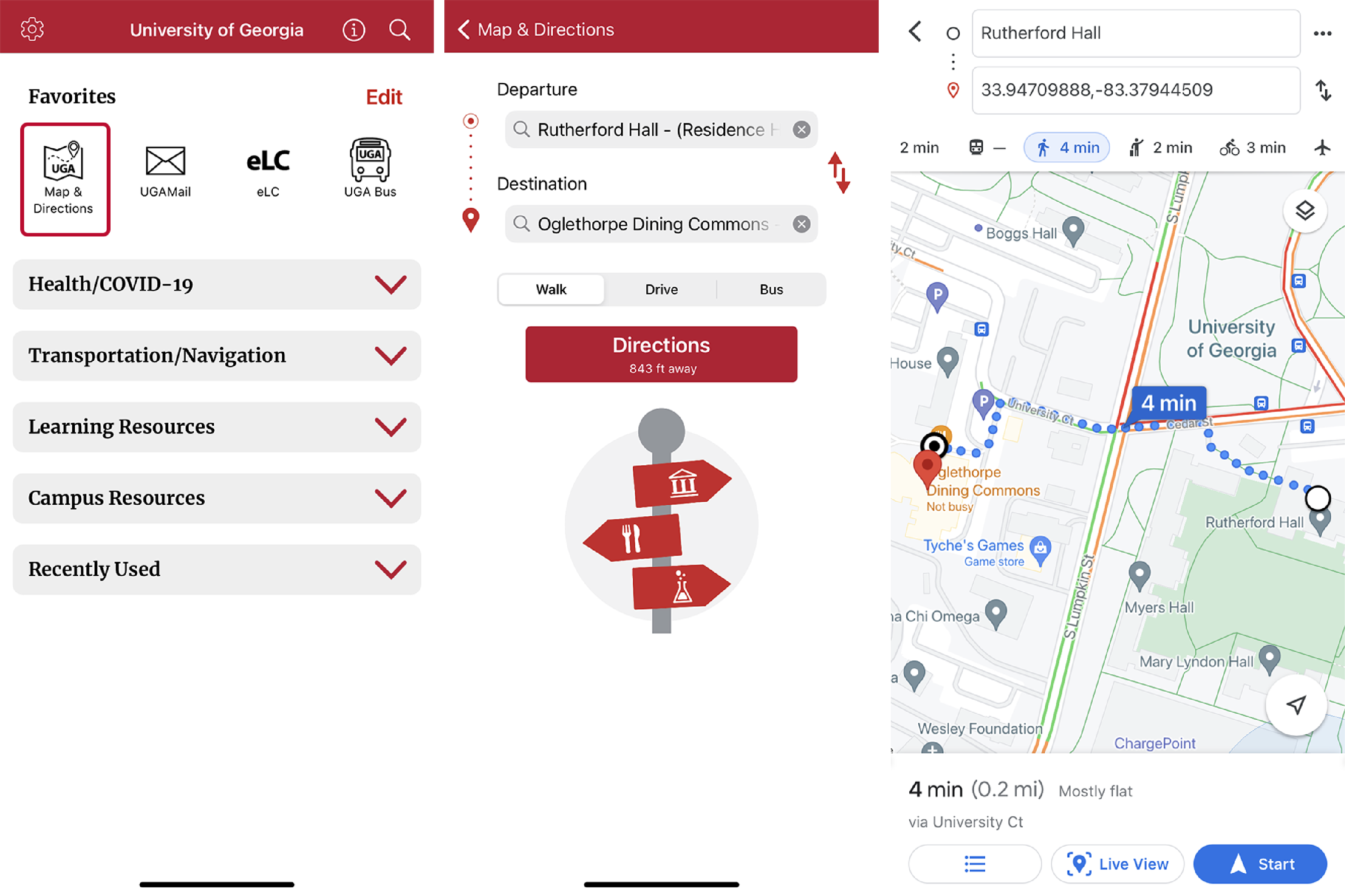 ---
Be Aware of Your Surroundings
Looking down to read a text or listening to music through ear buds creates distractions and presents a safety hazard. Keep your head up by putting down your phone and taking out your earbuds when walking.
Safety Tips:
Stick to designated walkways whenever possible
In 2017, 73% of pedestrian fatalities did not occur at an intersection
Stay visible when walking at night
In 2017, 75% of pedestrian fatalities occurred in the dark
Avoid walking near traffic when under the influence of alcohol
36% of pedestrians killed in traffic fatalities in 2017 had a blood alcohol concentration of at least .01
---
References
National Center for Statistics and Analysis. (2019, March). Pedestrians: 2017 data. (Traffic Safety Facts. Report No. DOT HS 812 681). Washington, DC: National Highway Traffic Safety Administration