Staying Healthy
---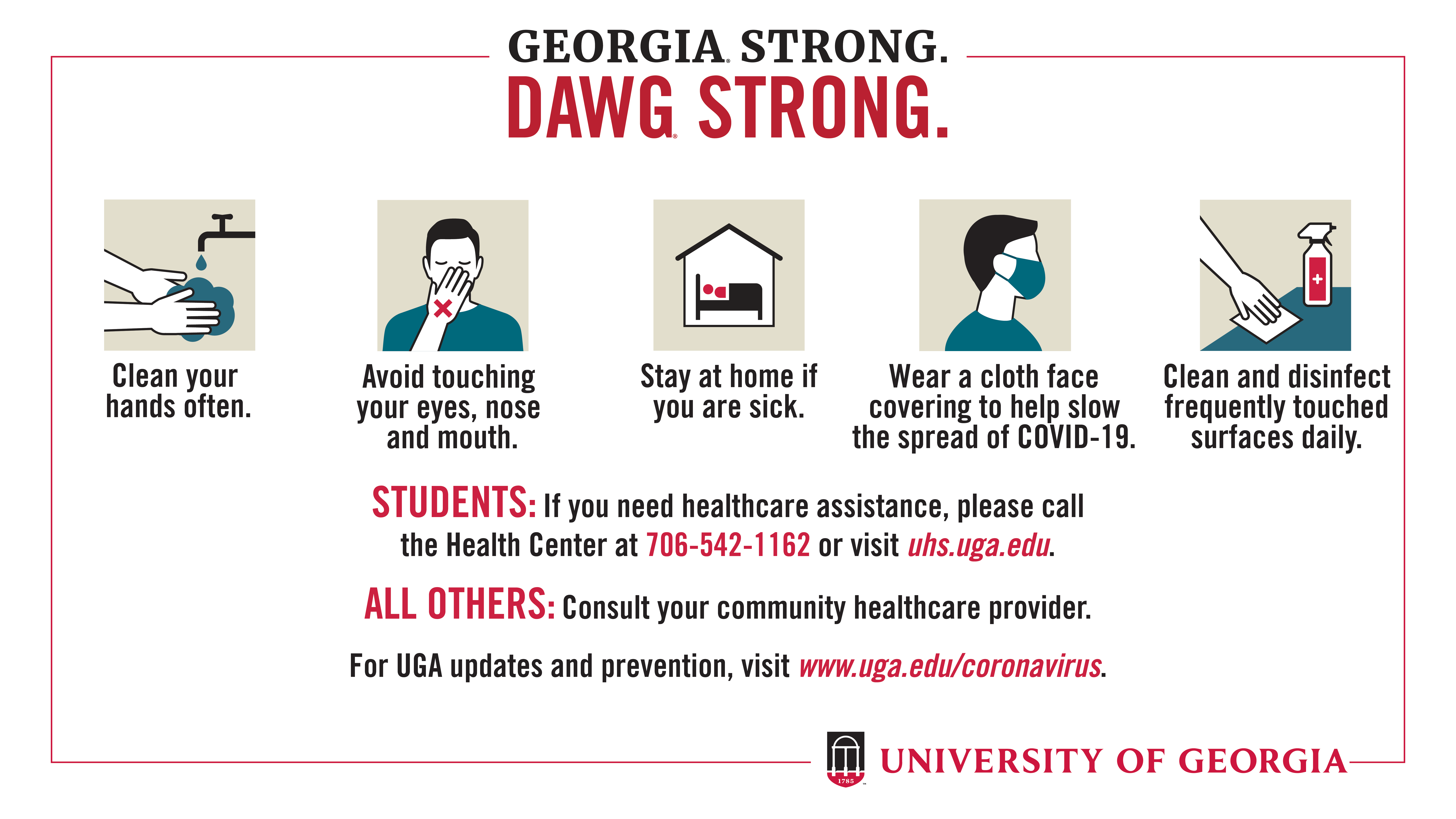 Quicklinks
---
DawgCheck:

Commit to a Healthy Campus
Effective August 10, 2020
Immediate self-reporting is critical to helping us assess and respond to risks and exposures on campus. That's why we've created DawgCheck: an easy-to-use, COVID-19 self-screening tool.
With DawgCheck, track symptoms related to COVID-19 daily and report a positive COVID-19 test. No symptoms? Great! But still respond through DawgCheck every day before you leave your home or dorm. COVID-19 carriers can be asymptomatic, so using the DawgCheck tool every day is crucial to help us be proactive in stopping the spread.
The health and safety of the UGA community is our top priority.
Access DawgCheck through the UGA app or online at dawgcheck.uga.edu.
Questions? Visit dawgcheck.uga.edu/support to learn more.
---
UGA Bus & Parking Deck Sanitation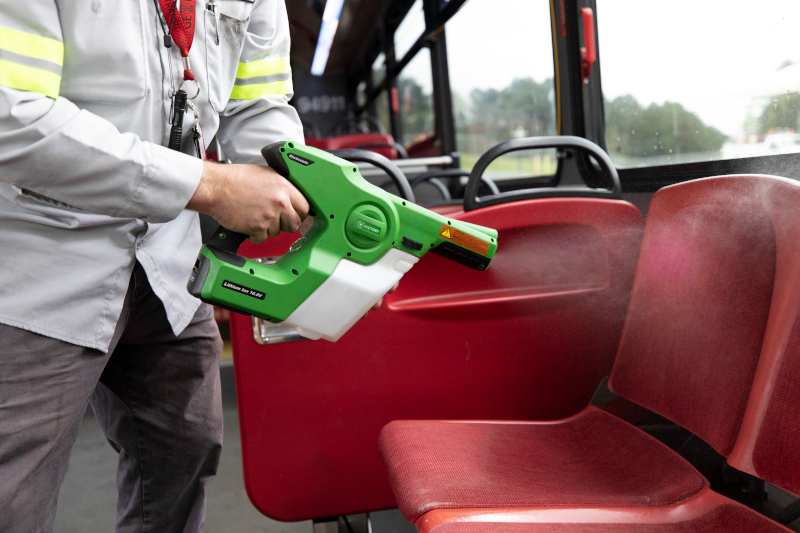 Transportation and Parking Services is working closely with Auxiliary Services and the University to ensure we all return to a safe and healthy environment by adhering to social distancing guidelines and paying special attention to the sanitation of parking decks and buses. When we return, all elevators in the parking decks will be sanitized throughout the day and overnight. Transportation and Parking Services employees will use disinfectant sprayers to sanitize deck stairwells overnight as well as inside each bus. All rails and handles on buses will continue to be wiped down with disinfecting wipes between class breaks.